My project, WikiPort got accepted into Google Summer of Code 2018 under the organization Sugar Labs and I will be spending my summer, interacting with the awesome community of Sugar Labs, making new friends and coding up free and open-source software which would actually be used by the organization and help the community as a whole by solving issues. Want to jump in on the action? Click read more, as I go through some common mistakes that I did.
Update#2
Google Summer of Code 2018, might have ended for me but that doesn't mean if the journey has ended as well. I can use my experience to help other people fulfill their dreams of getting into Google Summer of Code and contributing to open-source like never before. I am always open for sessions and workshops on open-source as my own way of giving back to the community. Here are some snaps for the same, of one seminar I took along with Coding Blocks at Amity University. It was quite fun.
So, I have might have sent you here because you asked about Google Summer of Code. You are in the right place. I keep it updated, with questions that I am asked. I hope you find your answer here And literally, the first question in your head is…
What exactly is Google Summer of Code?
I don't like reinventing the wheel, so here are some links for you'all.
So, first up. Here is a presentation that I watched about the time when I had the same question and had no clue about the program. Also, a video by Google Developers to get your mind right. This would give you a general idea of what it is and why it is.
Again, GSoC is not an internship, it is simply a program. Nothing more, nothing less.
Be careful with that, people tend to get cranky if they see the term "internship". If you have any doubts regarding the same, this FAQ should clear the air, it sure did for me. If you still have questions, this guide and chapter from FLOSS manuals would set you just right on your path.
How to get started?
Pro Tip: You are not late. Actually, you are never late. The person who starts 6 months before might just be good as the person who starts 14 days before the deadline (me). What you write in the proposal is what matters. I seriously started making the proposal on the night of when the submissions started and submitted it an hour and 6 minutes before the deadline closed.  Hence, the term "No Sweat".


After all, that information. Hit the official website for Google Summer of Code and read through how to get started, search through the previous year's organizations and their projects to see what sparks your interest. Read everything on the website. Get acquainted with it. Make it your friend. Google or any open-source organization doesn't mess around when it comes to documentation. The more clear you are, the more focused you become. That will give you enough information about what, where, when, why, and woah.
Check and recheck if you are in fact eligible for the program. People start wide-eyed only to realize that they got eliminated pretty early because they weren't eligible for the program.
Another thing is sticking to the timeline is an absolute necessity here. When the list of organizations is out, check the project ideas and technologies used. Start shortlisting, start contributing, start writing, stop worrying, stop sweating, stop sleeping. The deadlines are almost never extended. Don't be late to anything. I have heard cases of people with the proposals made out of gold but were not able to submit due to unforeseen circumstances. Don't be that guy (or girl).
Personal Experience: I had about 30-40 tabs open for at least for a month, as I searched and shuffled through so many interesting projects that I can get my hands dirty with before settling for three and then later to one.
… they expect you to not know everything
Pro Tip: People often don't seem to understand this advice. Initially I didn't too.
That's why I would like to elaborate more on it. The "technologies used" column in every organization is just a broad landscape of technologies that they primarily use. To give you (YES !! you.) an idea of what they are about and what all they deal with.
Your project might or might not use them, don't stress about not knowing Django if you know Python, knowing the C programming language but knowing little or nothing about the kernel. If you have the ability to learn fast, implement faster. Then nothing is too far out of reach. Never fear or feel demotivated about the technologies that are being used. You can learn them in time and get better at it. Start your day 1 by reading this again.
Personal Experience: Let me help you decode organization pages (This would be a bit different of what would you get)
Name and Website (Not much to tell here – Some bigger organizations have derivates of themselves, like PSF has SymPy, ScrapingHub, and more)
The description is not a text to be ignored, skim through it once at least. To make sure you even know the organization. It would get pretty embarrassing pretty fast when you start talking offtopic on public chat.
—————————————————–
How to make a solid proposal?
There is nothing like a solid proposal ever. It's always "the best you can do and there is always room for improvement". If you go with that mindset, enough time and ability to take on feedback then a solid proposal is bound to work out. There are no shortcuts with it really. Iterations, corrections, restructuring paragraphs, reordering, reviewing. There are a lot of steps in between. This document is the only thing the organization will receive from your end. Hence, its a priority to get it absolutely right.
Every organization will have their own format if they don't have it. Ask for one or refer to old proposals that students from the previous batch have made. It's good to always keep them handy.
Start with a solid aim for both words and brain. Keep that aim, in line with your skills and try to tell a story, illustrate that you understood the problem and then try to solve that problem by giving out ways. One of the ways is a detailed timeline combined with diagrams and flowchart. It shows your effort and that you have carefully thought about the problem.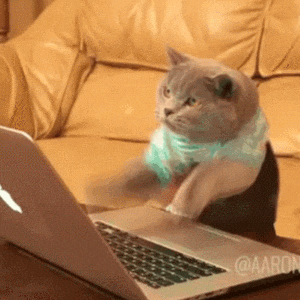 Keep the tone of the document as explanatory, semi-professional 3rd person. Review the pieces of documents as you write. Get your document reviewed timely and responsibly.
Personally, I had a 17-page long proposal because Sugar Labs asks a lot of questions in their official format. Asking that much about the project, actually made me think about the fine details that I never wondered about. (almost eye-opening details). I curated every section, every line and strung them together like a story. Starting from about me section, skills to a simple aim that demonstrated a solution to a problem to how I was going to solve it week by week to get down to my motivation for the community and how I will stay in contact. Mine was far from solid, but it was articulate, genuine and still makes remember the time I put in it.
"Sir, how to choose an organization/project idea/ language/ice-cream flavor/favorite color?" #update3
Easily, the most asked (Not dumb) question by anyone who wanted to get into Google Summer of Code. Let's come back to this later and setting things right from here on out.
Tip: Never call anyone by "Sir" or "Ma'am" in an open-source community.

Threat: I will personally cut your head open, to see if a brain exists inside that hollow void if I know you and caught you saying it.
People reading this, to never call anyone sir or ma'am. The most critical part in contributing to open-source is communication. GSoC is secondary and maybe doesn't even matter if you are unaware of how to present yourself in a community. Learning how to contribute to open-source is all about following some very simple guidelines. Read this document for a quick headstart on communication. I read it for the first when I used to say Sir on the mailing list. (DGplug got me right – Thank you !!)
To answer the original question,
This one is for you to figure out. The question "Which project?" is dependent on many factors and there is no way to decide on it. I wish there was. But, maybe this would help ease your mind.
Personal Experience – What I did was? Searched, hunted and invested a lot of time. Actually, a full month, 2-4 hours a day just browsing through project pages. Constantly in search of a project, I could take on with my skillset. Or even remotely accomplish.
Look, you might lose hope a lot (I did), you might think you are worthless (I really am, my friends make me realize that), I don't blame them for seeing right through me, but when you see that one project checking all the boxes in your brain. You would know that this is the one that's you want to spend 3 months of your life doing it. Sort of like, when the wand chose Harry. Just don't lose hope. Commit to it, give it your all.
At least you won't feel bad when the wand didn't work out for you. You TRIED. That's what matters. There are plenty of other wand shops out there waiting for you.
Most people would give you similar advice, tell you about their experience. Getting into GSoC is not tough if you are dedicated enough, diligent enough and able to put all your time and energy into it. Coming to the next point.
GSoC is resource-intensive
Pro Tip: The commitment needed is real. Or the end results won't be.
No, not related to the CPU, but more about you. It would seem through the GSoC website that it is not a time-intensive task but believe me. You have to dedicate a lot to it initially. I would really recommend everyone to give a serious thought before jumping into pursuing GSoC.
For a serious shot and well thought out proposal, it takes a lot of thinking, planning, and execution of various ideas, not to mention reading a ton of material. In the form of guidelines, documentation, comments, chats, blogs, more guidelines, and rules of the community. Not to mention thousands of lines of code before getting anywhere.
Personal Experience:  I dedicated about 4-6 hours to GSoC in the final days of submitting the proposal. I sat on my chair, working till wee hours of the night, not studying but giving my best to the proposal. I wanted to do it, more than anything at that time. Don't let anyone tell you any different. If you don't have a bandwidth to do it, then it might be difficult at first and then later very disappointing.
People/organization/admins search for people in the crowd who can code/execute ideas/interact with the community/follow deadlines. That takes a lot of time, commitment and inputs from your side to truly show in front of them. That's why the program is for students and not recommended for part-time working professionals (Check the FAQ for that)
I quite embarssingly tanked my semester for it. My CGPA fell at college. It was not pretty. I was focused on the project, and in the end, I say it was worth it.
APPLY above all else
Some people spend way too much time deciding which project idea to purse. I am the guilty of the being that person. Like everyone else, even I didn't know which project would be better, had doubts about myself if I would be able to complete it, do justice to it or not. Truthfully, it all comes to one night, where I closed tabs left and right until I was left with just 3 of the best choices from 40.
Half an hour later, I was writing the proposal for Sugar Labs, 14 days before the submission deadline and that's where my story began. I would request everyone reading to at least apply once to the program. The experience itself will teach you a ton of new things like thinking and planning ahead while making the timeline, talking to a community and being a part of it.
If you don't get through it, remember its not the end of the world and they are plenty of wand shops willing to accept you.
Critical Piece of Advice after Google Summer of Code
If for some reason you don't get into GSoC in the year you wanted to. Don't deem it as the end of the world. Don't deem as a failure that you won't get over with. Be sad, and try to assess things rather than being depressed. I wouldn't take the high road of saying that Google Summer of Code is like just any opportunity. It's great. But far greater ones, are waiting for you at the door to knock.  Here's my take on it, I wrote it here as well.
Real story – The day after I was accepted. I called my friend Shashank who got in as well in Debian to ask him how he felt after getting in? And we both kinda concluded that nothing "special" really. And now too, after finishing it. To be perfectly frank, life has not changed for us. Life goes on the same … GSoCer or not. There are still hardships. We are the same people before GSoC, contributing to open-source because of our genuine love for the community and we like giving back to it, in whatever way we can. Honestly, that's what matters. People now days don't get it. The society and colleges have just publicized it a lot that people go crazy over it. I have seen my juniors at ALiAS, be that. GSoC was never meant to be like that.
What I really mean from this is, Look past the hype, the glitter and the word Google. Kids reading this years later from now, my advice to you is to not stress over it and live your life. Go easy on yourself. Don't disturb your peace of mind. There is a planet of opportunities that you could be a part of, trust yourself to find them.
---
Well, that's all I got. What do you think? Are you associated with GSoC past or present Mentor or student) then connect with me on LinkedIn or any of the social media channels you prefer. I would love to know all of you, especially from Sugar Labs. Also, tell me what do you think. What did you do differently? Go ahead, spam the comments section.
Lastly, everyone else who learns from this, I hope this helped. Understand that it's not rocket science and if I can do it. So can you. Believe, pursue and conquer above all else. It feels great when all your efforts pay off. Being one of 1200 students that got selected in the world for a program as prestigious as this is really something…
Till then, I wish you all the luck in your future endeavors. I am always open to queries/suggestions that you might have about the many intricacies of the program that I skipped over or I should probably mention. Comment, share if you like this post and live in the mix.
Views expressed by Vipul Gupta are his and his only. ( Contact him by vipulgupta2048 anywhere on the web. )