The guy loves the chicks 🐣 emoji , I can tell you that and a good meme.

Reference #1
Well, Mixster was a long-brewed idea strained and filtered out of thoughts, feelings, and lifelike experiences the author had the whilst his time on Earth. These experiences he had, especially those he wrote about were not special to people around him but were an invaluable, inseparable part of his soul. Just a kid trying to belong, hustle his way into the world, always ready to help the community along the way. He aims to be humble, happy and … just vanilla.
If you are hiring, give him a shot at at vipulgupta2048[at]gmail[dot]com

Ideally, Python, Remote, Open-Source is what he loves to keep working in.
He has many interests. One of them is writing. He always liked to write from a very young age. Words came naturally to him, as he used this tool to his benefit more times then he could ever imagine. All credit goes to teachers at his high school who recognized his passion for literature early on and casted him to be the Giant in David and Goliath. The good old days as he remembers.
Some people might agree that for writing, be it blog posts, stories, even short paragraphs. The right rhythm is necessary. The words often flow out like a gushing river only and only when they strike a chord with your heart. And while writing it strikes every chord of "Time in A Bottle" by Jim Croce for the man behind Mixster.
Nowadays, he balances studies, self-learning projects, fine-tuning his playlists, reading about product management and freelancing to write docs for open-source organizations and startups. With a hint of community meetups, parties and meetings, sprinkled over long weekends, early Mondays and constant late nights in between.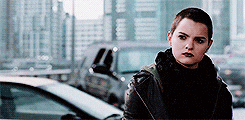 Now, you might be wondering "Why he is talking in the second person about himself?"
Because he likes to be sarcastic, observant, and dickishly mysterious in real life. The author till now remains to be a modern gentleman, remaining in control, in power of his emotions, his growth and his beard (Technically a stubble). The choice of clothes he adorns gives glimpses of simplicity, priorities and whatever is comfortable at that moment with special focus to not giving a fuck.
He codes. He contributes. But, most importantly, he closes issues on GitHub. He organizes and mentors sprints to contribute to open-source projects offline with some of the biggest communities in Delhi-NCR, spearheads hackathons and conferences, and even gives talks once in a while. Always looking for the next new opportunity to pursue.
One of his many all-time desires includes traveling to Iceland. The Secret Life of Walter Mitty is one film that he admires a lot in this regard. One can also already judge him from his strange acquired tastes in Hollywood. He is proud of the said tastes, again not giving a fuck what others think. He also loves watching The Office.
Music would be another thing, he is deadly passionate about. You can struck up a conversation, by reminding him about that good song you heard one day. Jazz, Groovy, New rock, Metal, Indie, Country (Only if its Brayan Adams), Arctic Monkeys, soulful, electronic and the occasional pop numbers take his deep interest. Eminem, and sometimes in the time of despair even Taylor Swift. She's pretty good.
Reading courtroom drama like John Grisham, thriller-like Lee Child's Jack Reacher, and management books like Swipe to Unlock takes up his remaining free time. Drawing up plans and deadlines on his beloved whiteboard is evident to his busy life. He weekly harvests Calvin and Hobbes comics by Bill Watterson for his collection which might have well exceeded over a thousand snippets from over 4-5 years of rigorous on and off collecting.
Travel peaks his enthusiasm to a place of 11 in top 10 things that Vipul Gupta would do in one lifetime. Adhering to this theory, till now he has visited 5 countries, spent days in layovers at airports in foreign lands, eating anything that resembles food, and some drinks that could not be identified as potable even in your wildest imaginations. He always looks forward to opportunities that enable him to explore the beyond, be it hackathons, conferences, summits, and even speaker and volunteer roles. Representing and working for Sugar Labs Outreach across the globe keeps him on his toes.
Well that's him. He hopes you find this blog, and love it long enough for him to keep writing in it. The author likes to add that he has been successful in not giving too many fucks since 2016 – present (#2), but still, would really like to know and meet you. Comment who you are, which article you like, drop a link or something.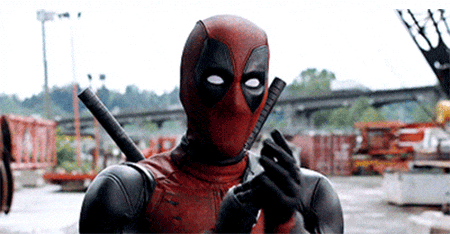 He appreciates you for sticking around